Traveling the world with your family can be one of the most rewarding and memorable things you'll ever do. That's why so many families like The Bucket List Family have sold everything and travelled the world with their kids. However, flying as a family can quickly get expensive.
Over the past few years, my team and I at Dollar Flight Club have saved families thousands of dollars on international airfare so they can make those priceless memories together. Finding the cheapest flights for your family is possible.
Even before you had kids and were off adventuring by yourself international airfare was extremely expensive. When you add three kids and your spouse to the mix, that $1000 plane ticket is now $4000 just for flights. Finding ways to save money on airfare becomes important and worth your time. If you don't take the time to shop around for the best flight deals, you can easily dig yourself into a nice financial hole.
With that being said, here are 5 travel hacks to help you find the cheapest flights for family when you're traveling together.
1. Ask airlines if they discount ticket prices for kids or families
Airplane seats are airplane seats and kids fill them up just like adults do. However, a majority of airlines do allow kids over 14 days old and younger than two years old to fly for free if they sit in your lap for the flight. It certainly won't hurt to ask whether discounts are available for kids older than that. You may get lucky.
If you aren't too lucky getting discounts for your kids by asking, you should consider going after companion passes from major airlines like Southwest and Alaska. For Southwest, once you accumulate 110,000 reward points, you'll qualify for a companion pass which you can use for unlimited free travel during that year and the next one for a family member who travels with you.
It's a no brainer…
2. Knowing when to book your flights
Airfare prices are often seasonal and really depend on when you book. They can fluctuate hundreds of dollars. Overall, Friday and Sunday are usually the most expensive days. Tuesday, Wednesday, and Saturday are the absolute cheapest days to travel.
If, for example, you want to fly somewhere for Thanksgiving, you're best off booking a flight sometime in October (or even earlier). If you want to fly somewhere for Christmas on the cheap, you'll need to book your flight 83 days before the holiday. (If that's not possible, whatever you do, don't wait until Christmas is a week away to book. You'll be sorry.)
In general, when you see a great fare 2–3 months in advance for domestic flights and 3–8 months in advance for international flights you should book them.
3. Be flexible with your dates and airports
The more flexible you're able to be with your travel dates, the more likely you'll find the best deal for your family.
If you're lucky enough to live by a few larger airports, make sure to check the fares for each of them to your intended destination. You can also check in on alternative airports or large hubs near your intended destination.
Remember, budget airlines in Europe and Asia are extremely cheap. You can fly roundtrip from most cities for less than $90 USD within those regions. That being said, if you're looking to get to London from Chicago for example but the fare is $1,200 roundtrip, check to see what the price is from Chicago to Brussels or Paris. That fare might be $400 round trip and then you can add on a cheap roundtrip flight from Brussels or Paris to London on budget airlines like Ryanair for $40 USD.
If you do that, you've saved $500+ on the trip easily. Finding cheap flights is more of an art than science in some cases.
4. Pack lightly
If you're a family of four and you're checking bags, expect to add on a few hundred bucks to the price of your tickets.
You can reduce your travel costs by packing as lightly as possible or having travel credit cards that are affiliated with airlines, as those include free bags for everyone in your travel party.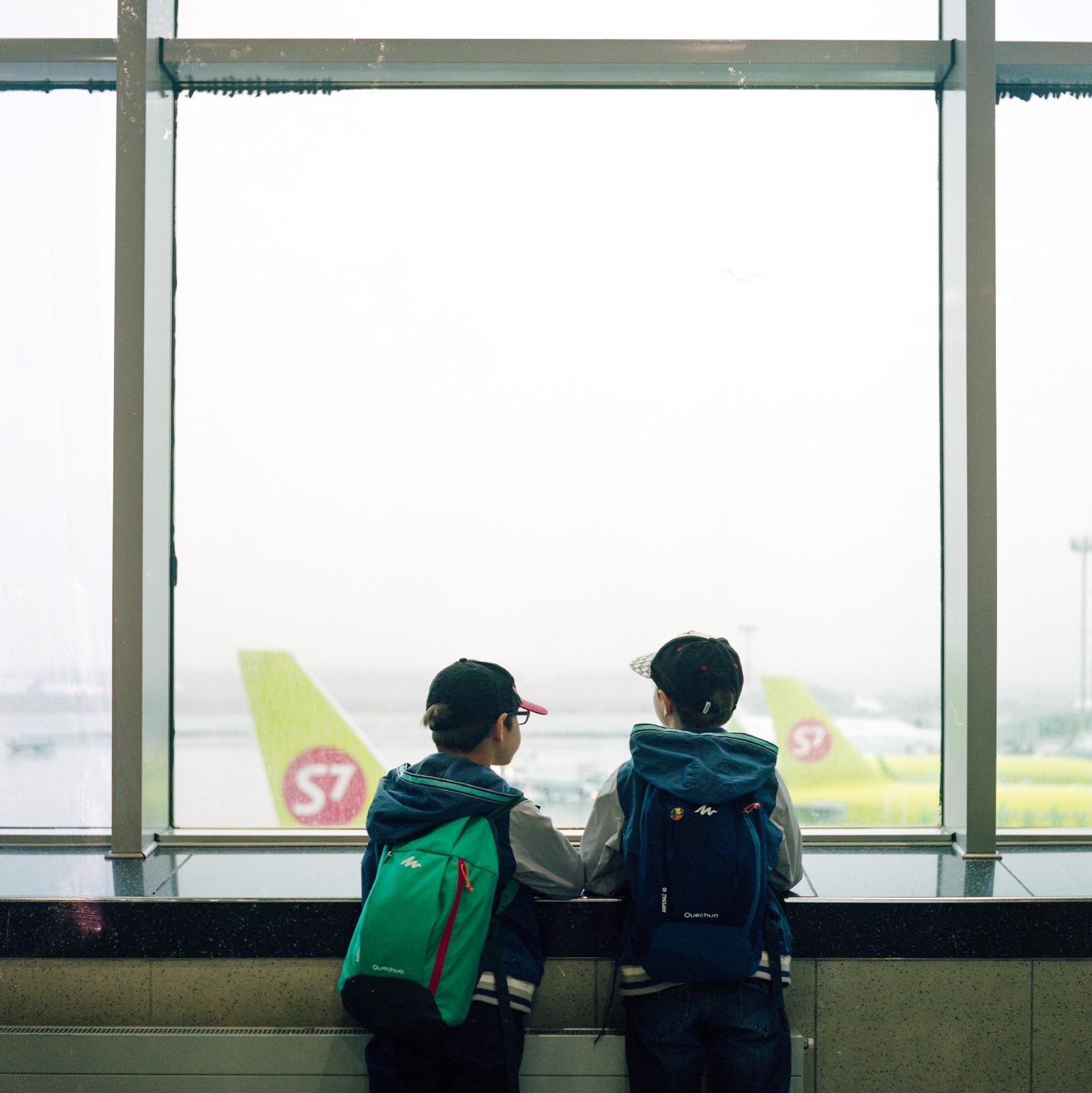 5. Book your flights early
Don't wait until the last minute: The earlier you book a flight, the more likely you'll be to get a great deal. A recent study found that, on average, the best time to book a flight is 54 days before your departure.
That doesn't mean you'll get the best deals every time. But you'll certainly pay less than you would if you booked tickets a few days before your flight.
Booking last minute doesn't work out 99.9% of the time. In our opinion, never wait until the last minute unless you absolutely have to.
Safe travels!