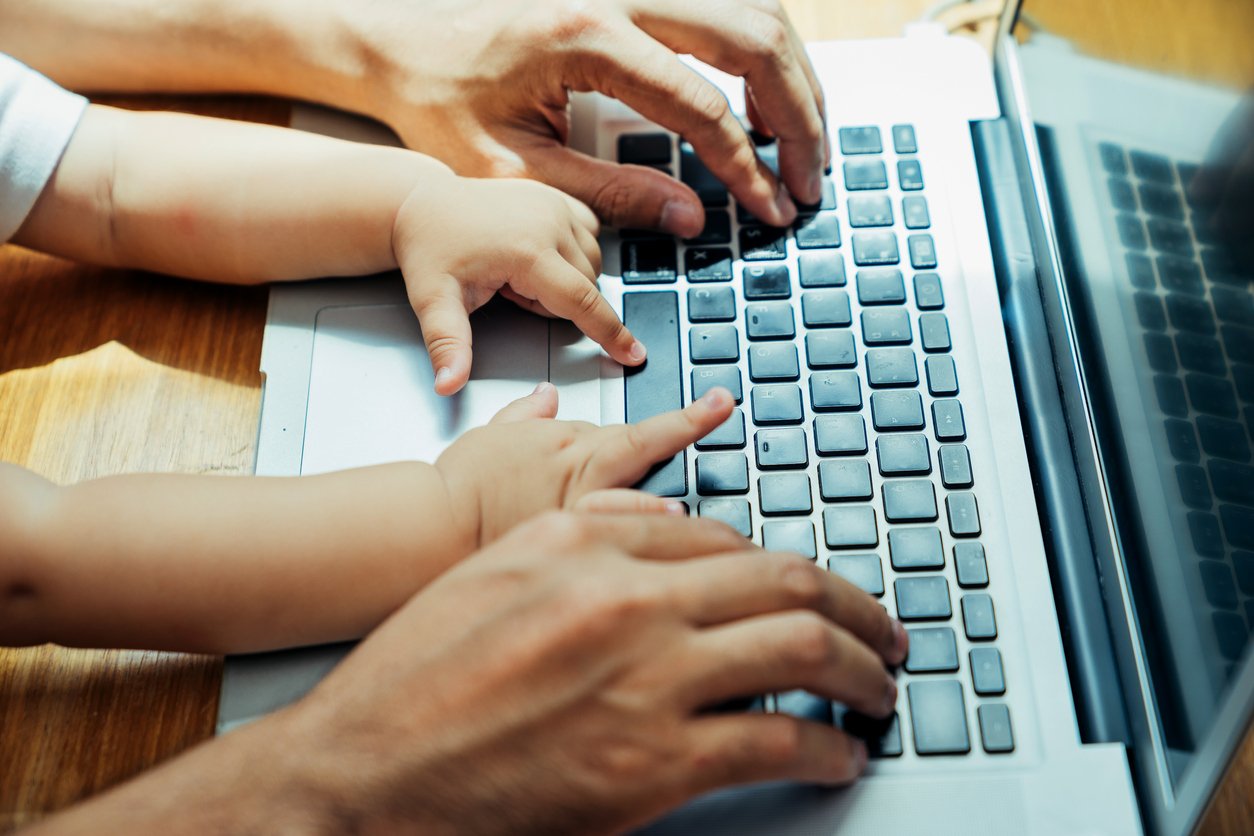 Conversations around paid parental leave are all over the news these days. And progress on the paid leave front, both in the private sector and in states and counties throughout the US, gives me hope.
What we don't hear enough about, though, is how to help parents navigate that truly challenging transition period after leave is over. Parenthood takes people whose lives and identities may have been largely formed by a career path, professional pursuits, and individual interests, and gives us pause. Inserts a new and beautiful priority into life. And often sets our heads spinning with divided attention and sleep deprivation.
My own bumpy return to work after maternity leave inspired me to develop resources to help with this major life transition. The return to work after parental leave is not an event but rather a process, and there are indeed supports and strategies that can help make the entire transition less daunting.
I've taught the four pillars of Mindset, Logistics, Leadership, and Community to nearly 1,000 new parents through the Mindful Return program (more on the version for moms here, and the version for dads here), and I know from experience that focusing on each of these four areas will make the transition a much smoother one.
Practice a mindful mindset
There's so little margin in a new working parent's day for any form of self-care, pause, or reflection. And yet finding a way to pause – even in micro bites – is critical to surviving those early weeks and months of being back at work. When my kids were tiny, I started a practice of using my morning shower (a time no small human was attached to me!) to do three things: set an intention, stretch, and savor the moment. (I gave the acronym "ISS" to this practice to help me remember to do it.) I also took an intentional five-minute pause during my commute to work – either on a park bench or in a hotel lobby – to simply sit and breathe. I turned on the Insight Timer app, and helped re-orient my brain to the day ahead.
Master the logistics
There are a million and one working parent "hacks" that can truly help life to be less dire on a day-to-day basis. And do you know where to learn these working parent ninja tricks? From other working parents, of course. The strategy that has made the biggest difference for me and my husband was to start a weekly meeting and a so-called "Saturday Basket" to consolidate the week's chaos and find a time to plan out our week ahead. We also started bi-annual planning days so that we could be intentional about things like aligning the daycare calendar with our vacation schedule.
Think of parenthood as leadership boot camp
Did the thought ever cross your mind that parenthood would actually make you better at your job? It does! Think about all the skills you can gain through parenthood – everything from problem-solving for demanding clients who can't articulate their needs well, to triaging the critical from the nice-to-have. These are all skills you gain in spades as a parent that are indeed directly applicable to being a good manager and leader. I also encourage new parents to take credit for the work they put into making the maternity and paternity leave transition hand-off go smoothly. And to be open with colleagues about their new lives, so as to normalize working parenthood in the workplace.
Do NOT go it alone
I'm an independent, do-it-myself type. And that personality trait proved to be a disaster in the throes of early working parenthood. Perhaps the most important piece of advice I can share in navigating the transition back to work after leave is to find your tribe. Connect with the friends you had before you became a parent. Find other working parents at your office, and plan to have lunch with them on your first day back. Tap into in-person and online communities that resonate. Hire a parents' helper on the weekends or in the evenings to have an extra set of hands in the house. Delegate at work and at home. Make friends with the other working parents at your child's daycare. And whatever you do, don't sit alone crying on the kitchen floor like I did way too many times.
It's our villages that not only lift us up, but that make this parenthood experience so meaningful and joyful. Whatever you're feeling about being a working parent – guilt, glee, anxiety, grief…all of the above – someone else is feeling that as well. There is such power in connecting with others who can say, "oh my gosh, me too."
Please, please lean on us veterans of working parenthood to help you transition into this new era of your life.