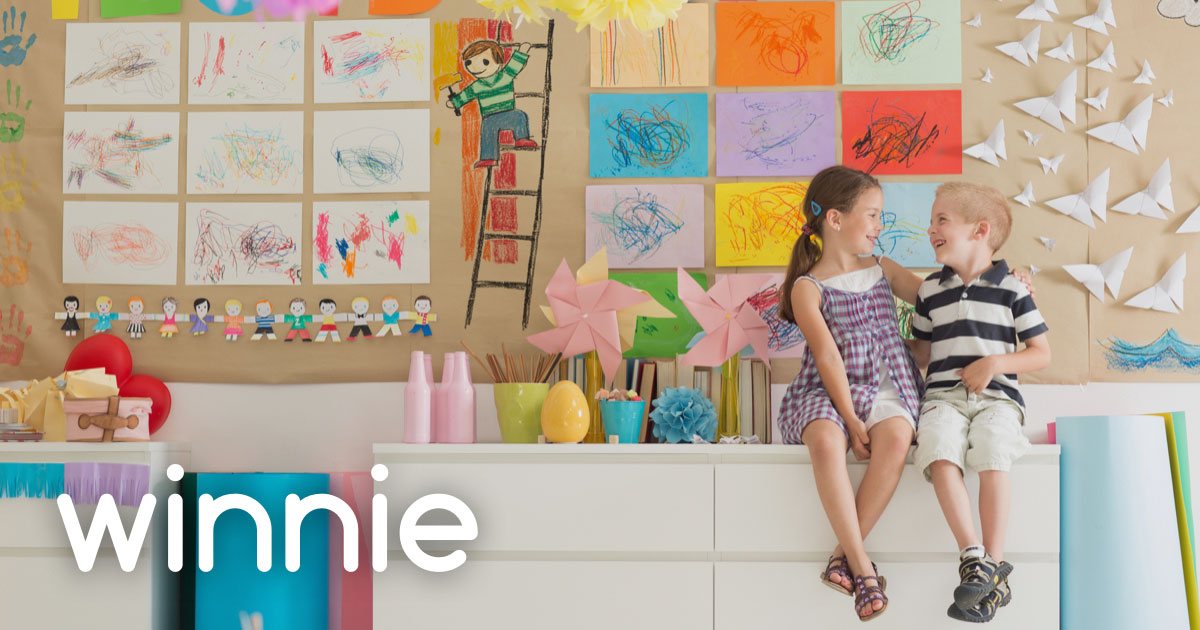 From the beginning, Winnie's mission has been to equip parents with the information they need to be successful. In the majority of American households, all of the adults work at least part-time, which means the majority of American households have no full-time stay-at-home caregiver. One of the biggest issues parents face is finding high-quality child care.
The Information Gap in Child Care
As many as half of child care providers have no web presence and can't be found with a Google search, which leads parents to think they have fewer options than they do. Finding providers with available space is even more challenging — with so little information available online, you could be spending days on end making calls to find an open daycare or preschool slot for your child.
So today we're launching winnie.com/childcare: a comprehensive, searchable and free directory of all the daycares and preschools in San Francisco including detailed descriptions, photos, tuition information, availability data and more. And San Francisco is just the beginning — with the systems we built to collect and curate this data, we can quickly scale to other regions & cities.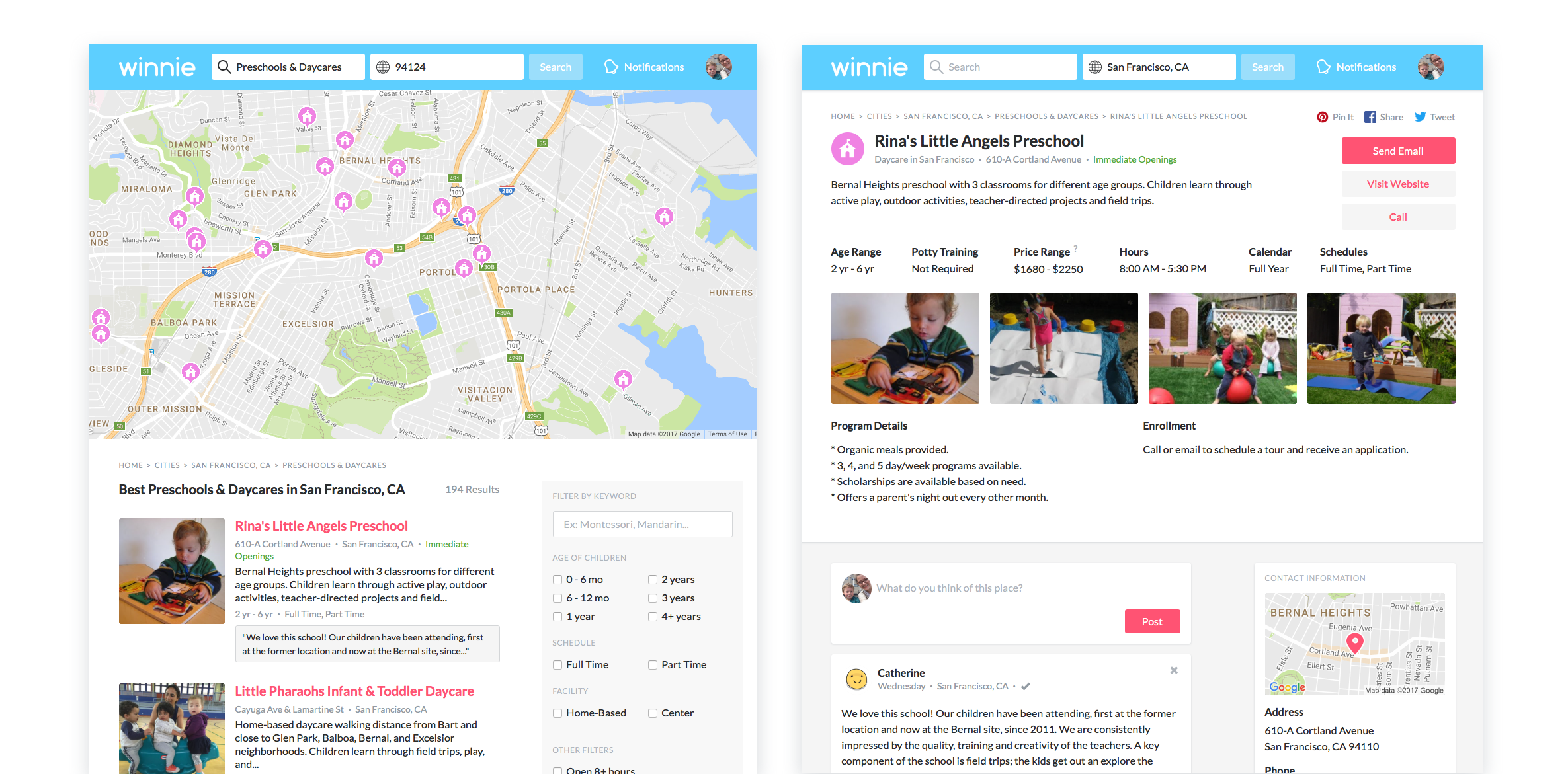 Why the Long Tail Matters
The data we collected in San Francisco demonstrates why it's so important to capture the long tail of care providers who may not otherwise be discoverable. Not only are the overall numbers of licensed providers higher than you might expect —by the numbers, there is at least one provider for every block in the city—but you can see that the vast majority of immediately available spaces are in the hard-to-discover home-based providers that have little to no online presence.
The Other Half of the Story
While the data we've collected is useful — descriptions, photos, age ranges, pricing information, availability, schedules— it only tells half of the story. The other half is what real parents think. Like all places in Winnie, we encourage parents to write reviews and paint the full picture of what it's like to send your child to a given daycare or preschool.
We are quickly working to bring winnie.com/childcare to parents all over the United States. No matter where you live, you can add a review to Winnie for your daycare or preschool to help build out the listings in your city. If you can't find your daycare or preschool listed, email us and we'll be sure to get it added right away.
---
Winnie is available on iPhone, Android, and the web at winnie.com. Stay tuned for updates by following us on Facebook and Twitter. Questions or comments? Reach out!
Posted by Sara Mauskopf

Sara Mauskopf is the co-founder and CEO of Winnie. She's also the mom of two young daughters and another child on the way! Originally from Philadelphia, she now lives with her family in the San Francisco Bay Area.