Montessori can be a popular method for parents to use when homeschooling their children. Respect for the child's development and interests, emphasis on independence and exploration, and the unique learning process itself can appeal to homeschooling parents. But how do parents set up an effective Montessori homeschool classroom?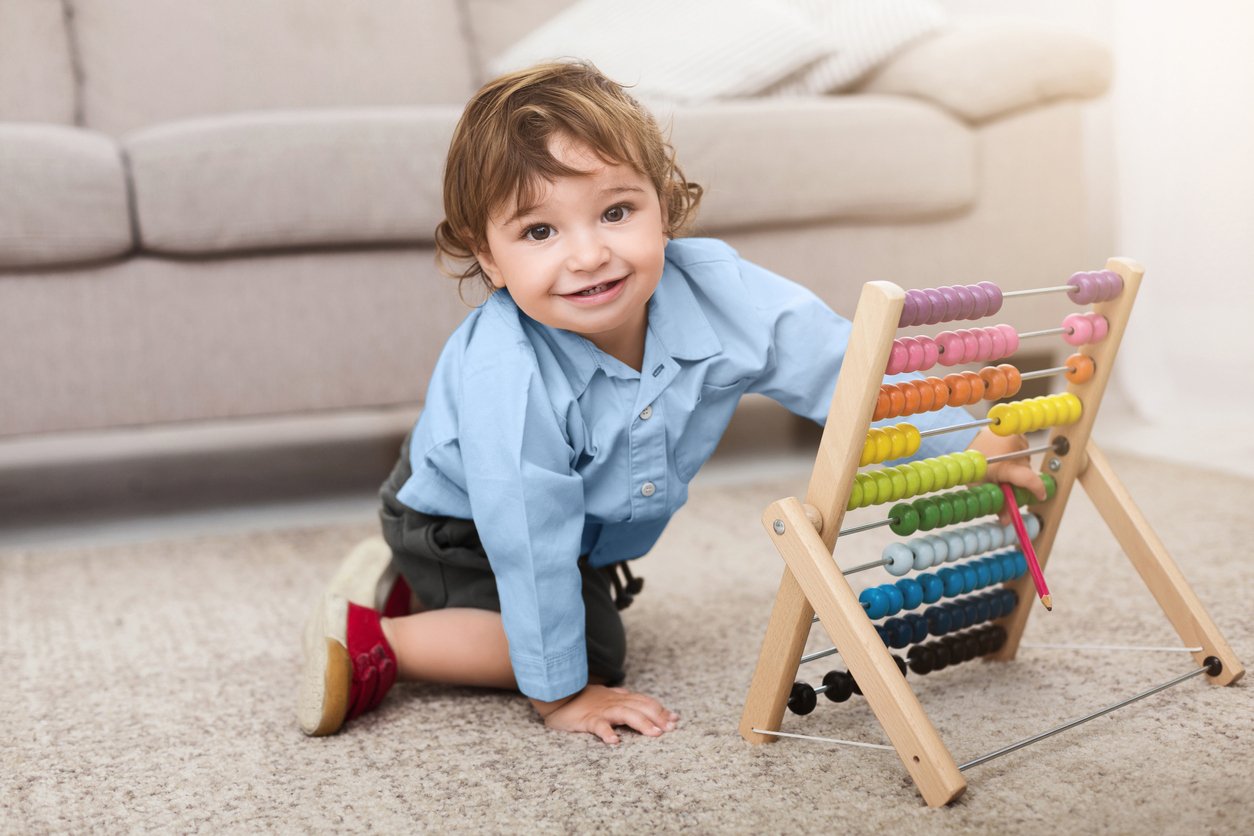 It can be tough figuring out how to introduce other Montessori principles into a homeschooling program and setting your Montessori homeschool curriculum.
For example, you may decide to implement a full Montessori system at home or choose the principles that are most important to you and your family. Remember that your home does not have to be a perfect copy of a Montessori classroom in order for your child to successfully reap the benefits of this educational method.
While there are many principles of Montessori education, you can decide which ones to integrate into your homeschooling program. Below are just a few ways you can do that.
Respect for the child
Dr. Maria Montessori believed that the first six years of life are crucial to a child's development. Children begin to seek out experiences that will help develop their intelligence, coordination, and independence during this period. Giving a child freedom of choice and independence will help them develop their learning skills.
This principle can easily be followed in a Montessori homeschool environment. When your child chooses an activity that they want to focus on or gives input on what they'd like to include in their curriculum, respect their decisions. Show them that you respect and value their insight.
A child-centric learning environment
According to the Montessori method, a learning environment should encourage freedom of movement and independent choice. Your child should be able to move around their "classroom" and choose activities that interest them. Even if you don't yet have a collection of Montessori learning materials, you can set up your homeschooling area accordingly. A desk or work table sized for your child shows them that this learning environment is a special space just for them. Store books, games, and activities low to the ground so that they are easily accessible and can be cleaned up easily.
Types of homeschool Montessori activities
The Montessori curriculum is divided into five groups, which can be brought to life in your home in countless ways. For example:
Practical life: This includes practical skills like cleaning, caring for plants or pets or lessons in courtesy and grace.

Sensorial: Try practicing a musical instrument, making art, or other activities that stimulate sight, sound, taste, touch, and smell.

Language: You can use moveable alphabet letters to create and sound out words, or help older children learn how to read.

Mathematics: For young children, using objects to count and sequence numbers help develop a foundation of basic math concepts. Older children can use workbooks, real-life problems, etc. to develop skills.

Culture: Children develop a broader understanding of community and society through activities like puzzle maps or books about other cultures.
Keep in mind that progress is determined by the child's individual learning process, rather than age. Your child may progress more quickly in some areas than others, so adjust activities as needed based on their development.
Encourage hands-on, independent learning
Montessori learning materials encourage hands-on exploration and trial-and-error. They are often self-correcting and allow children to make and learn from their mistakes. By slowly integrating Montessori materials into existing homeschooling materials, you can also avoid overwhelming yourself and your child. This allows your child to absorb and focus on a few activities at a time and may help you decide what Montessori materials to purchase or make at home.
Interaction with other kids and adults
Montessori students are typically grouped with other children within a three-year age range. This helps with socialization, peer learning, and developing skills like teamwork and leadership. This can be a difficult principle to implement in Montessori homeschooling, but you have options. Your child can benefit from adult interaction through you and other family members, learning alongside their siblings, or having friends and other young family members visit. Libraries and moms' groups are also a great way to introduce social interaction into your days.
Uninterrupted work periods
Montessori programs incorporate a three-hour work cycle, taking advantage of the belief that children learn best in these blocks of time called "sensitive periods." Children are able to work on activities that interest them without interruptions. See if your child works best in blocks of time like these, or if the three-hour period needs to be shorter or longer. Remember: there is no one right way to teach a child.
Guide, observe and support as the teacher
Montessori teachers focus on the child as an individual, observe their behavior in the environment, and act as a helpful guide. As both parent and teacher, it can be difficult to avoid impulses like immediately correcting your child's mistakes or giving excessive praise. Intrinsic motivation is an important element of the Montessori method, which encourages a child's effort and experience rather than the outcome. Giving meaningful praise instead of grades or gold star stickers will positively affect their educational and emotional development in any Montessori homeschool program.
Remember that your homeschooling method does not need to incorporate all Montessori principles in order for your child to reap the benefits.
If you need more information on the principles of a Montessori program, contact your local school today or search for nearby preschools.