Working parents, here's how to cope if your daycare or preschool closes.
Last updated: April 2, 2020
Key Resources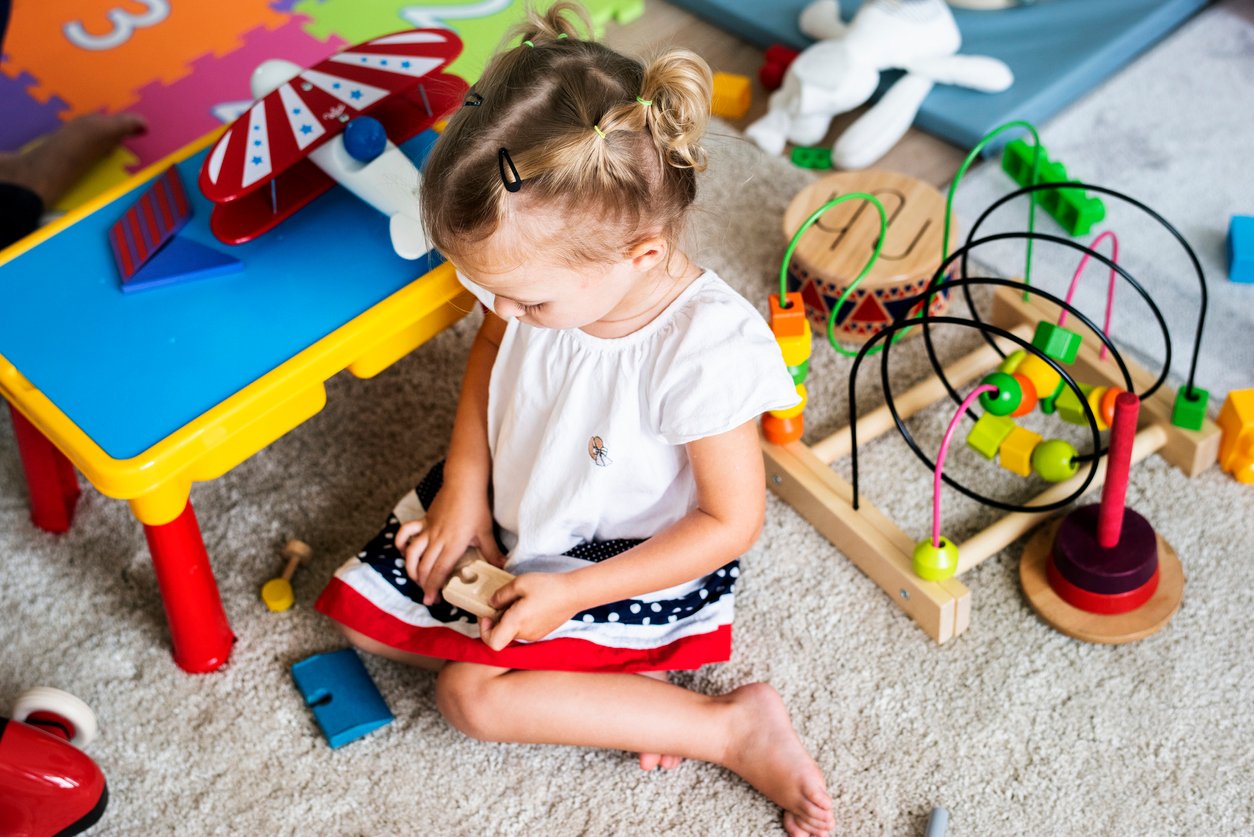 Coronavirus (COVID-19) has everyone running to the store for disinfectant wipes and canned goods, but equally if not more important if you're a parent is to figure out your child care plan. As the pandemic gets worse, more daycares and preschools are temporarily closing to prevent the spread of disease, leaving the 46% of American families with children under 6 who rely on licensed group child care in the lurch.
Here are some recommendations and resources for what to do if you find yourself suddenly without child care.
Emergency childcare
Many parents who are frontline, essential workers don't have the option to work from home. Parents who need emergency childcare can visit winnie.com/emergency-childcare to connect with the childcare providers who are open and have immediate availability.
💡Use Winnie to find emergency childcare
You can also check on Winnie to see if a provider is temporarily closed.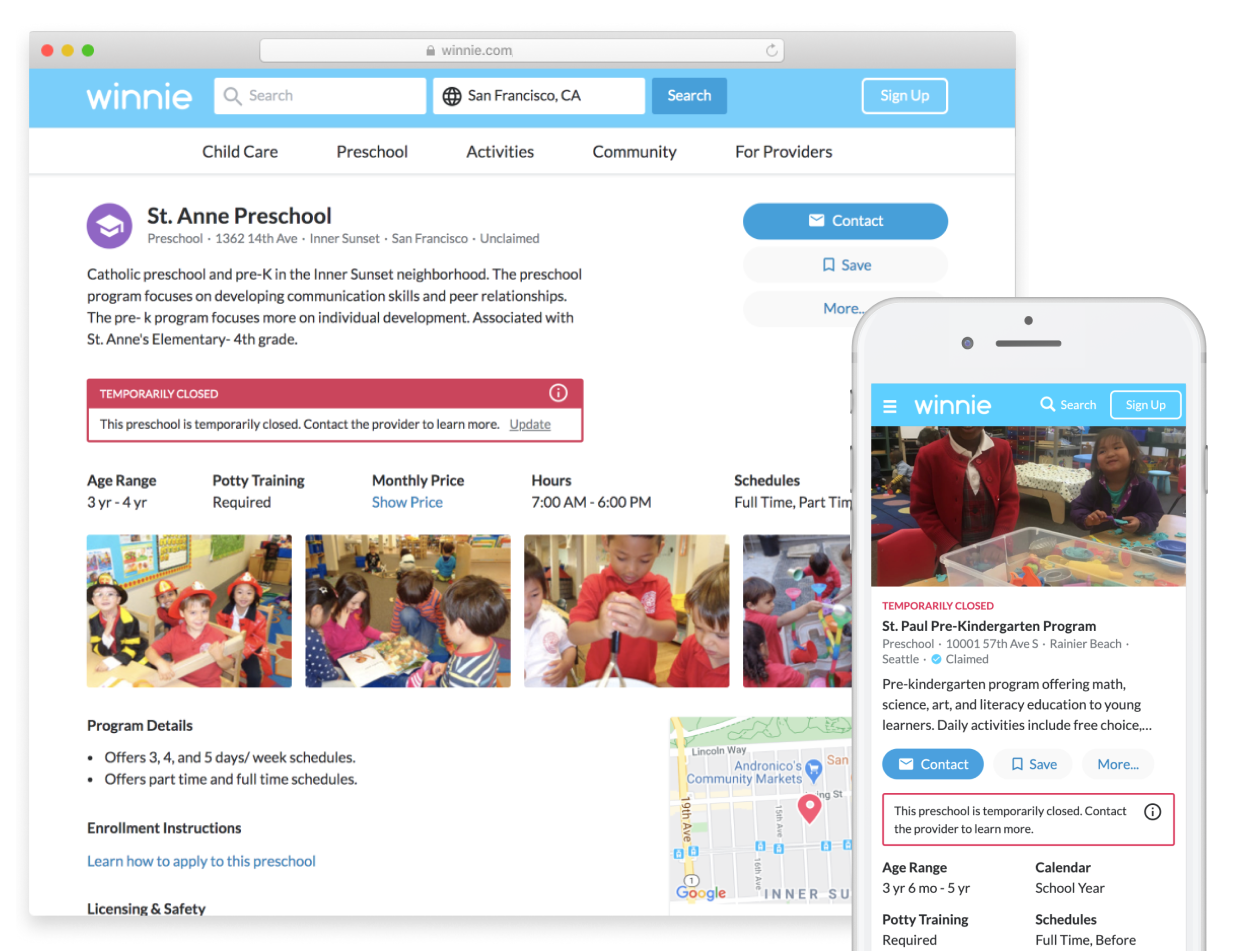 Even if your center has not yet closed, it's recommended you familiarize yourself with your options now and bookmark some places you might contact in a scenario where your child care center is closed.
Local swaps and 1:1 caregivers
If you have a partner, consider working in shifts—one of you takes care of the kids while the other works, and then you swap. If you don't have a partner or your partner cannot adjust their schedule, you may be able to team up with a nearby family and trade off or find a local babysitter.
💡Post on Winnie to get connected to other local families or sitters who may be able to help—be sure to include the best way for them to contact you. Posts are automatically shown to families living nearby.
Start teaching your child to play independently
If your job allows for remote work, this can be a great option to enable you to continue doing some work while also caring for your kids at home. Projects that will keep your toddler or preschooler entertained without your involvement are ideal for unlocking some free time if you are able to work remotely and this independent play is really healthy for a child's development.
Keep in mind that even babies as young as 12 months old can learn to play independently for periods of time. Open-ended toys like duplos/legos, play kitchens, and crafts where children can be creative and explore are better to encourage this sort of play than a puzzle or something your child will quickly master.
Like anything, practice makes perfect. Now is a good time to start with brief periods of independent play and work your way up.
At-home activities and online resources
There's a lot of chatter about transitioning to online schooling in the event of school closures, but traditional online schooling and edtech resources are designed for the K-12 age group, not babies, toddlers, and preschoolers. In fact, much of the learning that takes place during the early childhood years is about play and as well as with other children.
That said, there are some great websites, apps and technology based resources available for younger children that you may find useful to occupy part of your day or help you or a caregiver find at-home activities to do with your child indoors or around the house. A few of our favorites include:
Tap into the parent and provider community on Winnie
Winnie is a great place to share how your family is preparing, ask questions of other parents and child care providers, and stay up-to-date.
💡Ask questions and share useful tips and resources in our newly launched Coronavirus topic on Winnie.
Posted by Sara Mauskopf

Sara Mauskopf is the co-founder and CEO of Winnie. She's also the mom of two young daughters and another child on the way! Originally from Philadelphia, she now lives with her family in the San Francisco Bay Area.